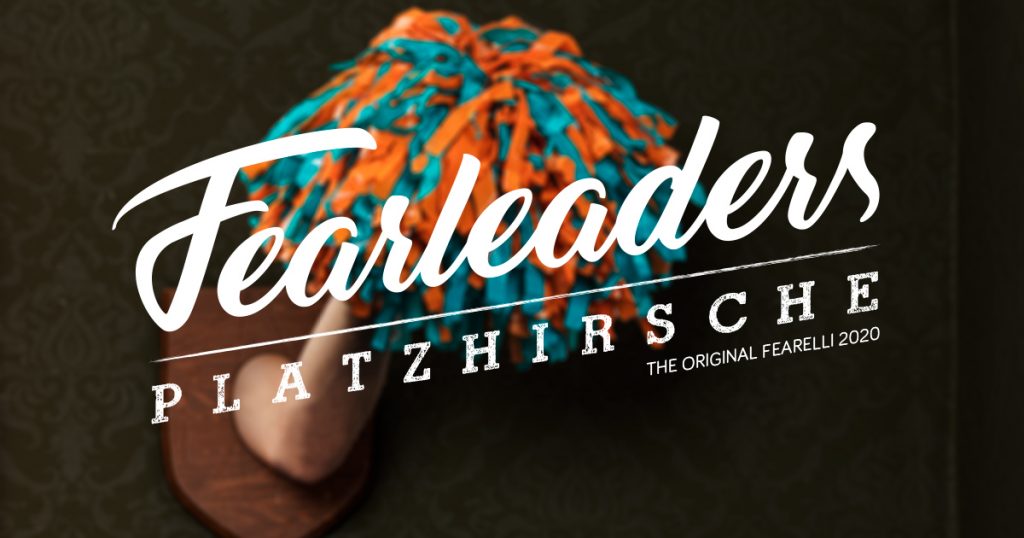 It is that time of the year again! Soon the new Fearelli calendar is ready to see the light of day. For 2020 the Fearleaders chose the topic "Platzhirsche" staying true to their smart, funny but still merciless way of dealing with toxic masculinity. On the cover you can as usual also find some VRD members: Princess Lola, Sabatage and Bella Ciao entered their personal hunting room to proudly display all their trophies. Hunting has never been this strong and beautiful!
Official release party of the calendar will be on 21st of December at the WUK in Vienna. (Ticket sale start: 1.12.).

Good news: you can already pre-order the calendar via the Fearleaders website: www.fearleadersvienna.com

Happy alpha-male-hunting!
[ngg src="galleries" ids="30″ display="basic_slideshow" gallery_height="600″]