➡️ NEW TIME: 14:45
💥💥💥 VIENNA VIENNA – GEMMA GEMMA GEMMA 💥💥💥
Forgot our cheer over the incredibly long covid break?
Time to refresh your memory and invite you to our first home event of our "VRD is Back" series:
On Saturday 24.9. we will play in Vienna in public for the first time in years. Doors open at 14:45! Location: Theodor-Kramer-Straße 3, 1220 Wien
We are very excited, a bit nervous but also extremely happy to see some of your faces again soon 💥💥💥
We want to keep it low key so there will be no ticket sale and you can bring your own drinks and snacks.
ACCESSIBILITY
We provide a space for wheel chairs and extra seats directly at the track. At the entrance to the track area there is a small step. There is another way to the track area though via the locker room of the players. We can help with both possibilities. Barrier-free toilet is available on the ground floor.
SUPPORT YOUR LOCAL ROLLER DERBY.
Bring your friends and watch us skate!
Much Derby Love <3
Vienna Roller Derby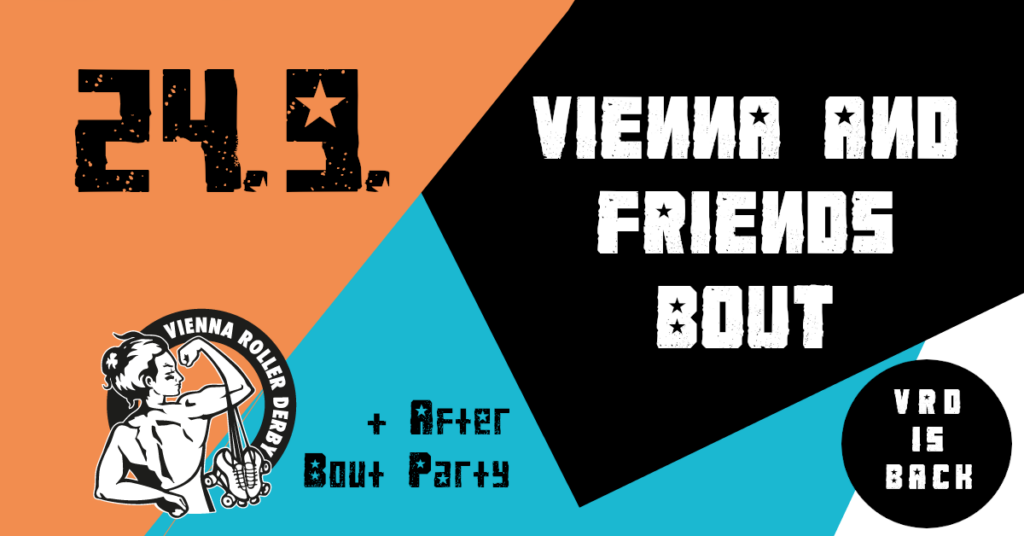 NO SEXISM, NO RACISM, NO ABLEISM, NO AGEISM, NO HOMOPHOBIA, NO TRANSPHOBIA, NO FATPHOBIA, NO CLASSISM.
Vienna Roller Derby is committed to creating a welcoming and inclusive environment. And ask for pronouns!