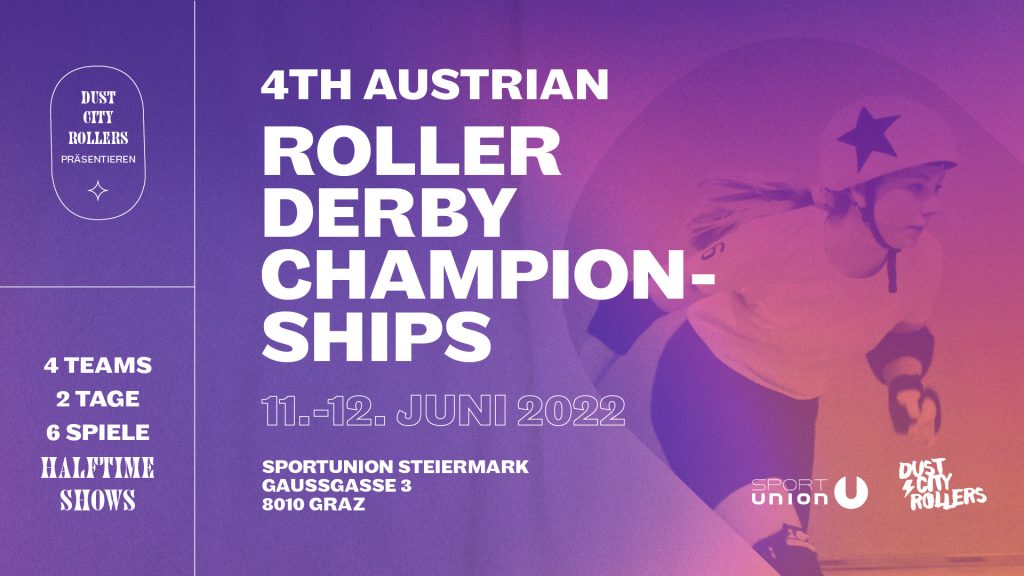 Vienna Roller Derby is finally coming back after a long break due to the pandemic. And there is no better event for a comeback than the Austrian Roller Derby Championships! This year for the first time ever hosted in Graz by our friends from The Dust City Rollers.
6 BOUTS – 4 TEAMS – 2 DAYS
Vienna Roller Derby, Fearless Bruisers (Innsbruck), Steel City Rollers (Linz) supported by SBG Knockouts (Salzburg) and Dust City Rollers (Graz) are competing for the title of Austrian champion in 6 bouts over 2 days. There will also be an extraordinary entertainment program between games – yes, including our lovely Fearleaders <3
We hope you will be cheering for us <3
Tickets:
https://ntry.at/austrian-roller-derby-championships-2022
Weekend Pass
Reduced (low income) 12€
Regular 15€
Support Ticket 25€
Day Ticket
Reduced (low income) 7€
Regular 10€
Support Ticket 15€
Free admission for kids under 12.